The trip odometer is at 2800 Miles, and we are back in Texas headed south on 59 making our way back to Houston. It was a successful trip and we completed 6 more highpoints. Susan is driving and I'm at the desk punching out the last of the trip reports.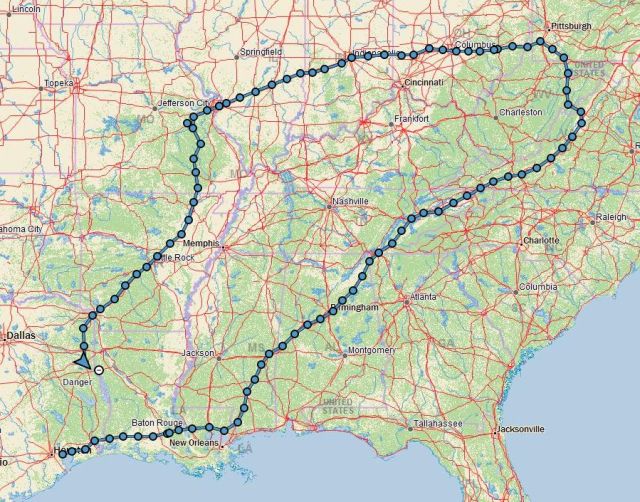 Taum Sauk Trip Report
The Taum Sauk Missouri trip report is posted in its entirety here. You can access all of my trip reports on the Highpoint Progress Page.