Had a hearty breakfast of oatmeal and homemade organic muffins Susan made yesterday. She also baked some organic bread and made me some peanut butter and jelly sandwiches this morning.
We are leaving the RV now and since we are close and I'm taking a different route down, Susan is going to drop me at one trail and pick me up at another.
So this is the route plan. The yellow path is the route from the starting point marked by the hiker and it takes me up the more challenging Williams Lake Route route and then after reaching the summit, I'll continue North up the ridge along the more scenic Bull of the Woods route for just over 8 miles. The blue truck is where Susan will pick me up, provided she can get up those mountain roads.
We will communicate via the satellite beacon, and if she cannot make it, I will continue down to the alternate pickup for an additional 2 miles to the point marked by the red car.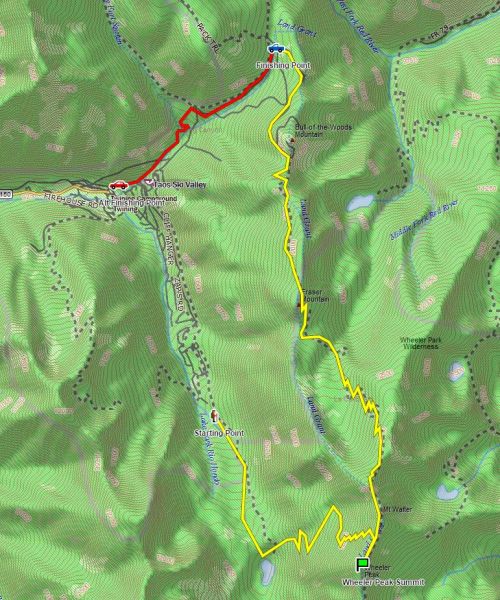 As always, you can follow along real time on the map on the Adventure Map. I have marked these routes and waypoints on the Adventure Map as well.
Comments
comments