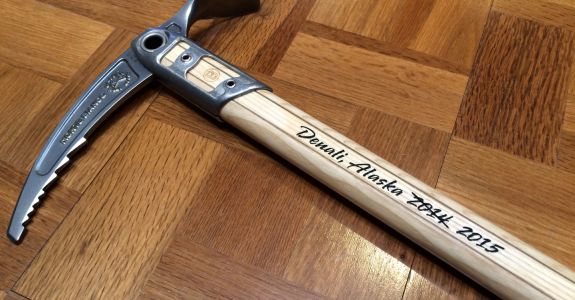 So I'm back in Alaska staging for my 2015 Denali Expedition. Also known as Mt. McKinley it is the tallest mountain in America and this is my second attempt.
Last year I acquired a classic wooden ice ace and confidently had it engraved with my name on one side and "Denali 2014" on the other. This was intended as my keepsake from the mountain, but as most of you know I didn't make it. I wasn't strong enough and was sent back down at 11200′ by my guide. After my experience last year, I was determined to learn from it and return as a better tougher, stronger climber. Indecently I had the "2104" on the ice axe struck through and "2015" added next to it.
Incline Training
So the first thing I did was invest in a proper incline trainer. I chose the NordicTrack 11xi which inclines all the way up to 40 degrees. I don't have convenient hills or even stairs to train on, so my incline training is necessarily done on a treadmill.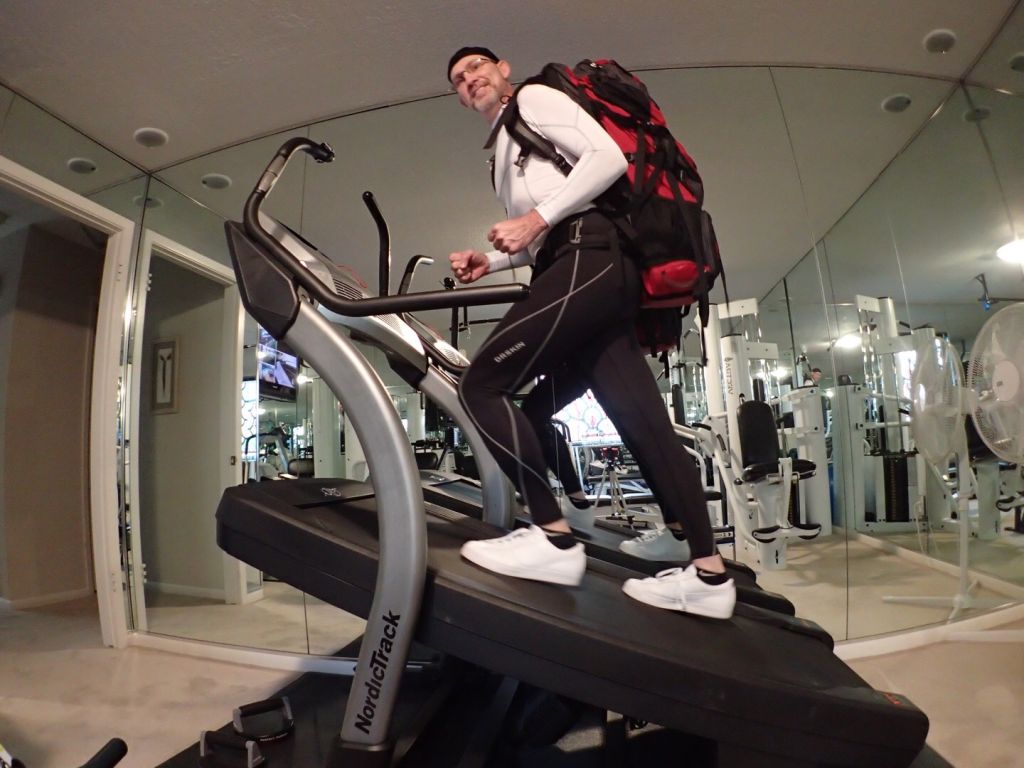 The new Incline trainer is very effective and has made me considerably stronger. At this point I can climb 2400′ in one hour with a 50lb pack on my back which is a dramatic improvement.
The Chain Gang
Next I doubled my chains. Last year I was training with a 100lb pack and dragging 60lb chains. On the actual expedition however,