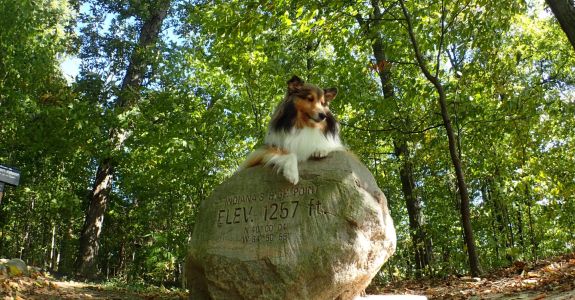 We have clocked 2,036 miles in BigByrd and crossed from Ohio into Indiana earlier today. After completing the Indiana highpoint around mid-day, we decided to push straight through to East St. Louis Illinois. Having already spent a fair amount of time in Indiana I was keen to do something new. I have never been to St Louis, and since we are ahead of schedule we will spend some time there before we do the Missouri highpoint and head back to Texas.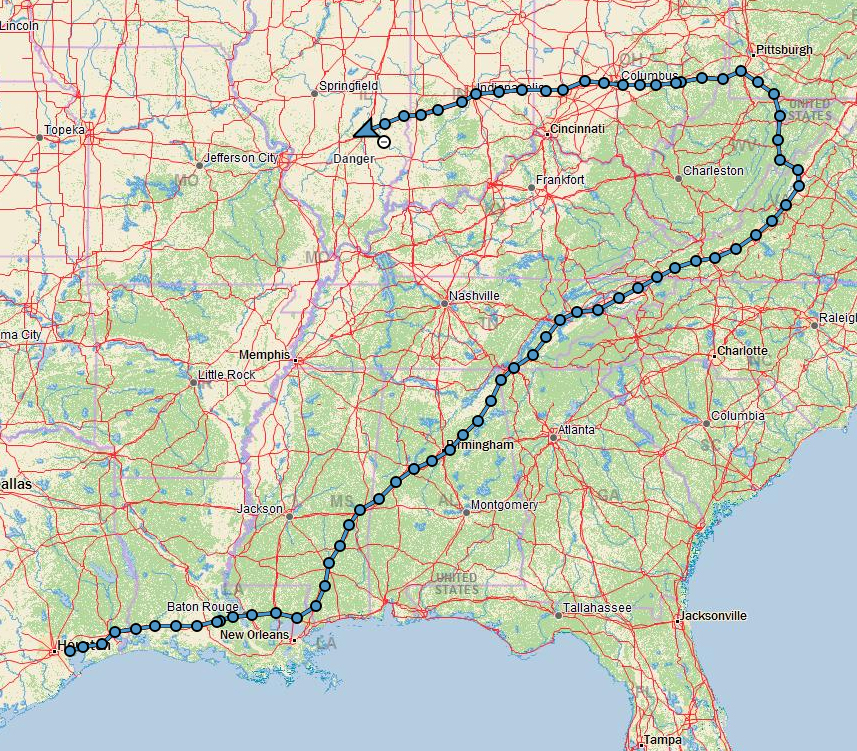 The Hoosier Hill Trip Report is posted below in its entirety.  You will find links to all of my highpoint trip reports & photo galleries on the US State Highpoint Progress page.
Hoosier Hill Trip Report
On Sunday September 27th of 2015, I found myself sitting on a rock and not just any old rock mind you. This particular rock rested at the lofty elevation on 1,257′ making it the highest rock in Indiana. This was highpoint #5 of 6 completed during our  2015 East Central Trip and it was #38 out of the 50 states for me.