Around 5:00PM today we climbed to the dangerous summit of Ebright Azimuth. Well actually there was no climbing involved, as this highpoint is at the end of a busy three way intersection in a suburban neighborhood not far from the Philadelphia International Airport. We did have to doge traffic and that was sort of dangerous.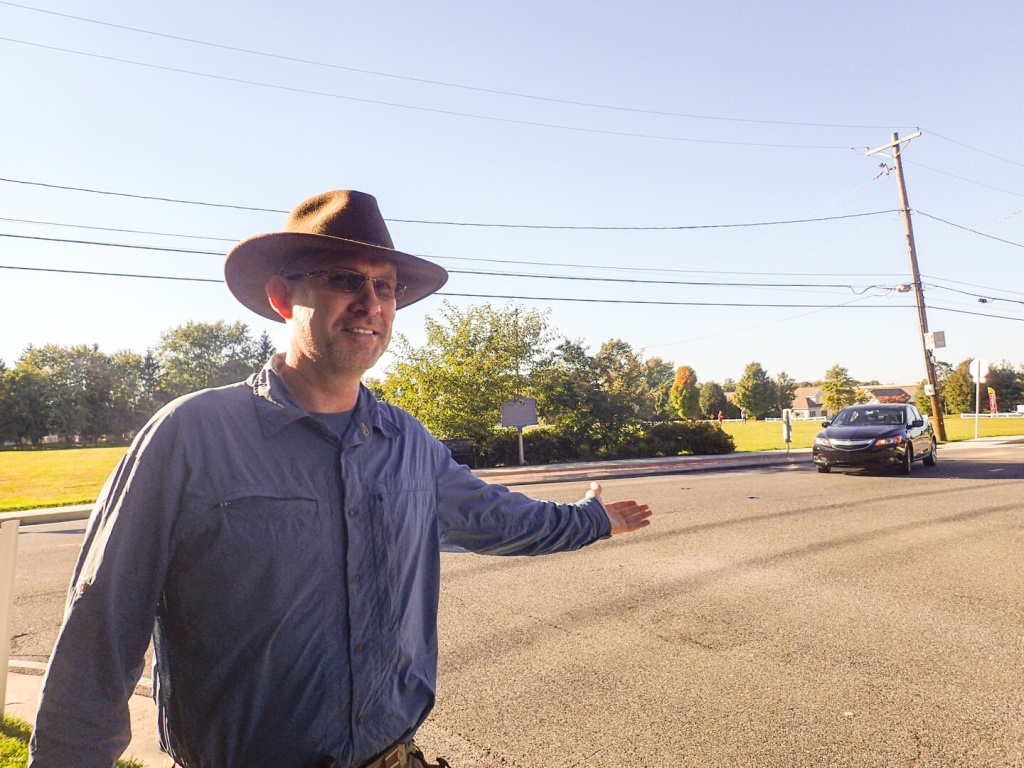 Tonight we will stay in Philly's historic district which means they get to charge you more for everything. Well be taking in a historic play and having some historic hot dogs later.
And tomorrow we head for the New Jersey highpoint which is named "High Point". They get no points for creativity here, but they did have Woodstock so we will stop by the site which is not far off our path.
This marks the first of the 8 highpoints planned for our Northeast trip, leaving seven more to go.
Comments
comments