Yesterday morning, after 30 minutes of driving I realized I was headed South instead of North. It was of course Susan's fault as she is supposed to be my navigator, but she was otherwise occupied. So an hour after starting out, we passed the Pilot truck stop we have stayed at overnight.
The house charging system is having no trouble charging the chassis batteries, so the lack of an alternator is a minor inconvenience. I have been keeping an eye on the chassis battery voltage and manually charging them by connecting the two banks together when the voltage gets below 12 volts. I can now do this from the dash from a temporary switch I have installed.
So last night I tried to make a very tight turn and realized it was not going to happen. The jeep needed to be detached in order to backup, but the telescoping towbar was in a bind and I could not get it to release. I grabbed a rubber hammer, and whacked the release trigger which worked great, but the second which was now under even more stress snapped off.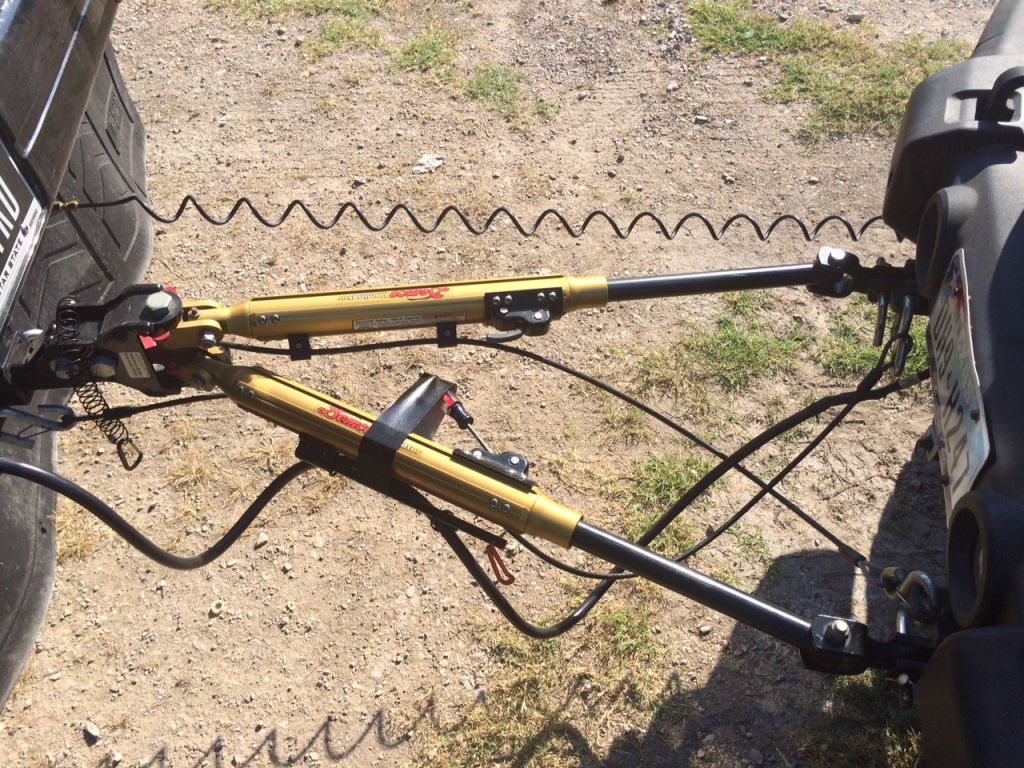 This morning I took the locking assembly apart, studied and realized that all it needs is a screwdriver and duct tape to keep it locked. Really, I'm not kidding, see for yourself.
So unless I break anything else, we should be in Wichita Kansas this evening.
Comments
comments