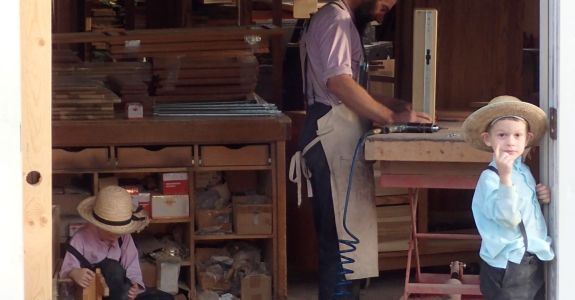 The throaty exhaust burble of the big turbo diesel and the abrupt forward lurch told me that Susan had once again engaged the exhaust brake in an effort to hold back the 32,000 lb motor coach cum bobsled as we made our way through the Allegheny Mountains. It takes a concerted effort to manage this thing through up and down hills and Susan did a fantastic job allowing me to get some work done while we traveled.

Welcome to Ohio
We crossed into Ohio late yesterday, and it was a beautiful drive through the mountains and surrounding farm country. Today I'll be completing the Ohio highpoint, Campbell Hill, while Susan does her hair, and I'll probably be finished before she will.
Backbone Mountain Trip Report
You will find the complete Backbone Mountain report here. To view a sortable table of all of the highpoints with completion dates, trip reports, photo galleries, blog entries an GPS tracks, visit the US State Highpoint Progress Page.