Today we start up Rainier. I'm still feeling strong, but woke up with a cough this morning. This is going to make the going a little tougher, but id rather be sick here on Rainier than Denali.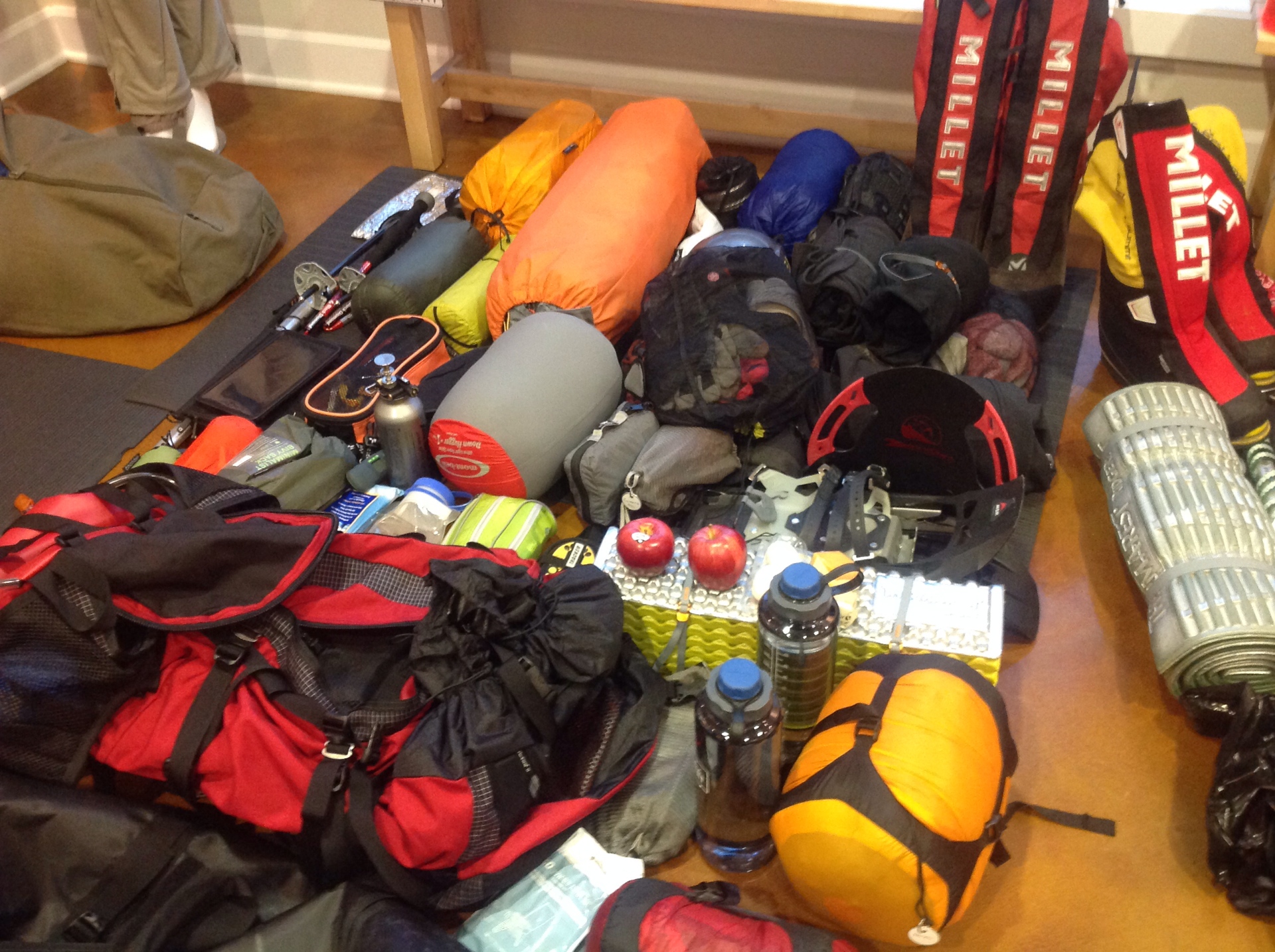 Meeting the rest of the team and doing pre climb gear check right now. Here is a shot of my gear, which I have not weighed yet, but it's definitely north of 100lbs.
Weather down in Seattle is cold and windy. I'm looking apprehensively forward to seeing what the mountain has for us.
Previous Post Formatting Fixed
The last posts email lost it's formatting running the gauntlet of WordPress plugins. You can see the properly formatted version here:https://www.50by50goal.com/robert-danger-byrds-mt-rainier-expedition-begins
Comments
comments