This Thursday the 8th, my good friend Rick Crapshoot Overholt (I was going to say old friend, but he is sensitive about that) and I will board a plane headed for the Adirondack Mountains, home to Mount Marcy the highest point in New York State. With an elevation of 5,343 feet Mount Marcy is not a big mountain, but it is a long slog at approximately 15 miles.
Minus 58 Degree Low & 80 MPH Winds!
Climbers typically opt to climb Mt. Marcy in the summer, but I thought a winter climb might make it a bit more challenging and provide more experience in extreme winter conditions. This area is well known for its intensely fowl weather, and below is a Mount Marcy weather report from this week boasting 80MPH winds on Sunday and a low temp of -58 with windchill on Wednesday, so it looks like Marcy is willing and able to give us her worst.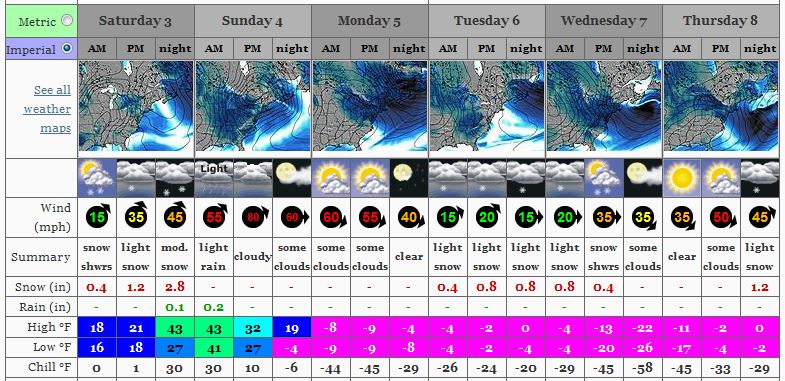 We have been watching the weather via Mountain Forecast and when the wind started trending upwards Rick asked me what my bail out was for wind speed. I beat my chest and told him I would turn around when it became impossible to crawl. Of course I was joking as I have experienced 50 MPH winds during my Mt. Rainier Winter Adventure and it was terrifying. Below is some video of that experience.
experienced
(I don't mean to infer age here Rick) climber like rick at my side for this adventure.
Comments
comments