We are leaving Denver Colorado after a couple of pleasant days here. I enjoy the process of pushing some buttons to transform our home into a car, and pointing it towards the horizon of new possibilities.
Kansas Here we Come
We are headed due East to Mount Sunflower Kansas to bag that highpoint and then will make the journey south and back to Houston.
Panorama Point Trip Report
This one is short, so the whole trip report is duplicated in the blog in its entirety as well having the typical Trip Report page.
On Monday August 24th, 2015 I stood at the highest point in Nebraska which is Panorama Point. This was the third of the 4 state highpoints completed during our 2015 North Central Trip and it was #32 out of the 50 states for me.
Highpoint Statistics:
Completion Date: Monday August 24th, 2015
State: Nebraska
Elevation:5,426
US Rank: 20
Hiking Distance: NA
Hiking Round Trip Time: NA
Highpoint Links:
Photo Gallery
Posts
Trip Report
Panorama Point is located in the heart of the aptly named Great Plains and surrounded by pastures and farmland which while mostly flat, has its own sort of charm. We also saw many wind farms turning lazily in the distance as it was a calm day.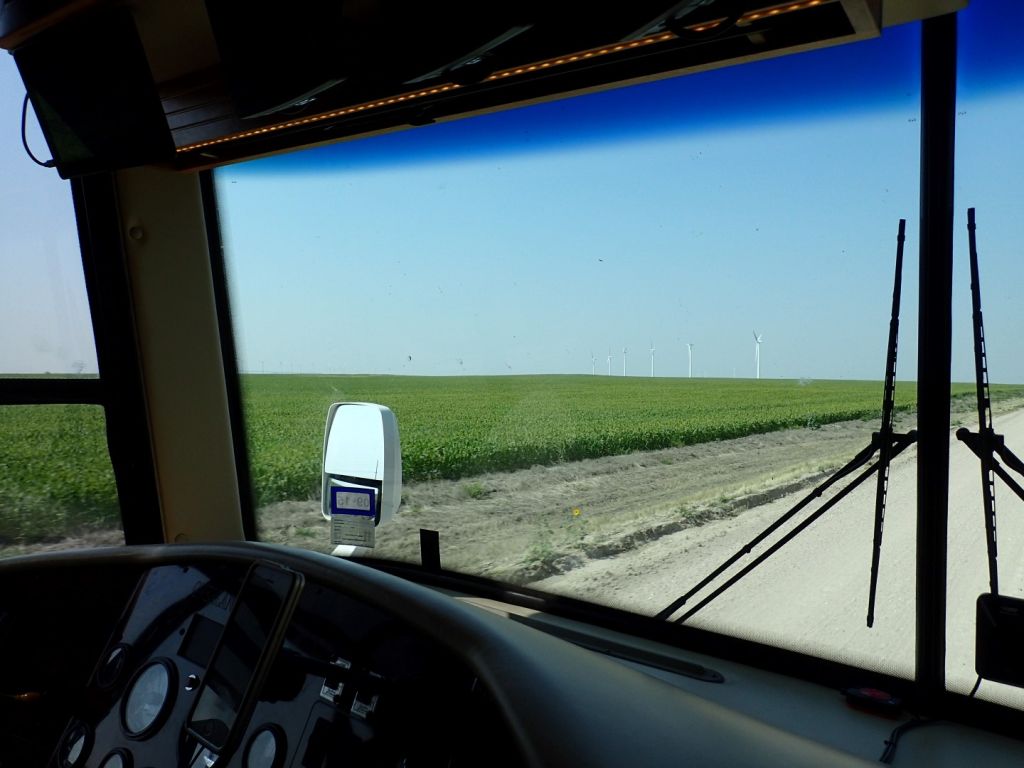 This one is very remote and we drove miles of very dusty dirt farm roads to get there, and once at the turnoff I detached and took the jeep down the rugged 1.3 mile access road which would not have been healthy for the 30,000 lb motor coach.
Oh and ignore Google, it will take you through a farmers private land who will shoot at you.

At the Summit!
The highpoint itself is located out in a wide open plain and is a barely perceptible rise in the landscape, yet it is taller than 30 other states. There was a large herd of buffalo in the distance, but they seemed oblivious to my presence.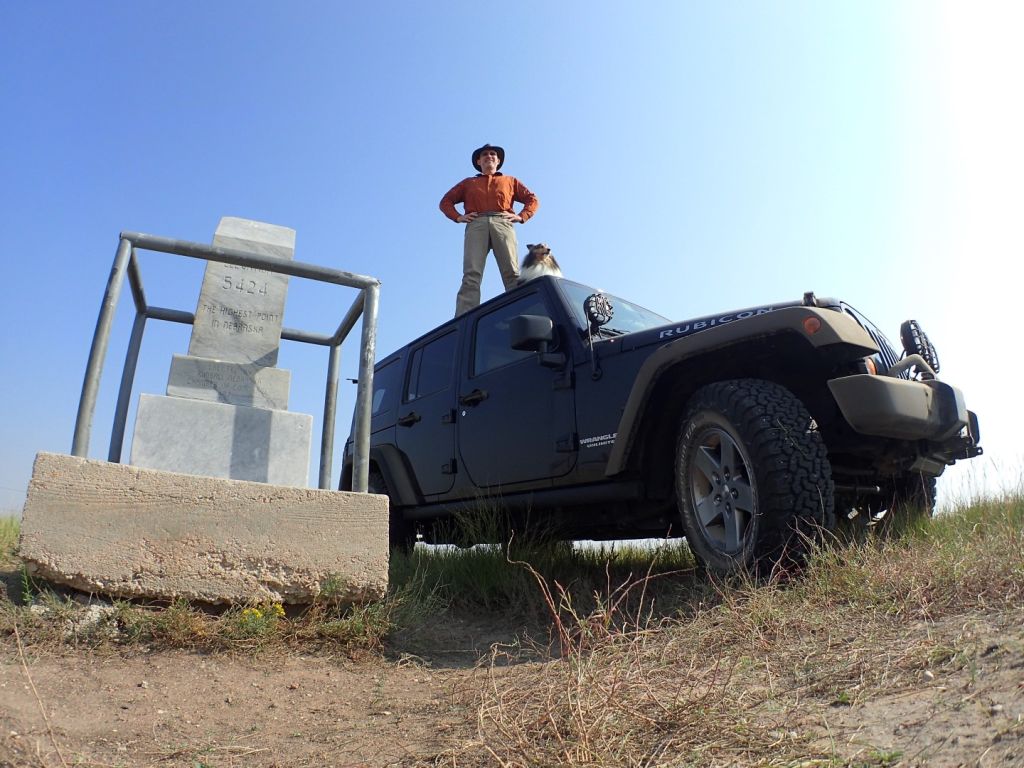 Time for a Beer and a Banana
So after the treacherous climb to the highest point of Nebraska, which happened to by the roof of my Jeep at the time, this seemed like as good a place as any for a beer and a banana.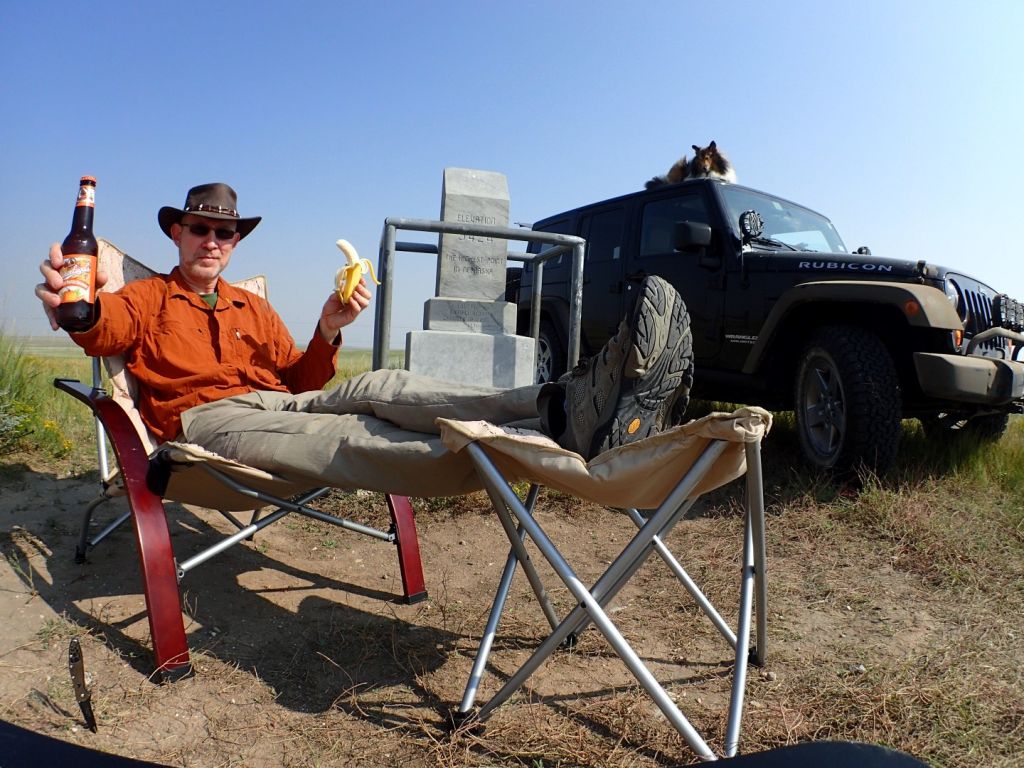 All in a days work…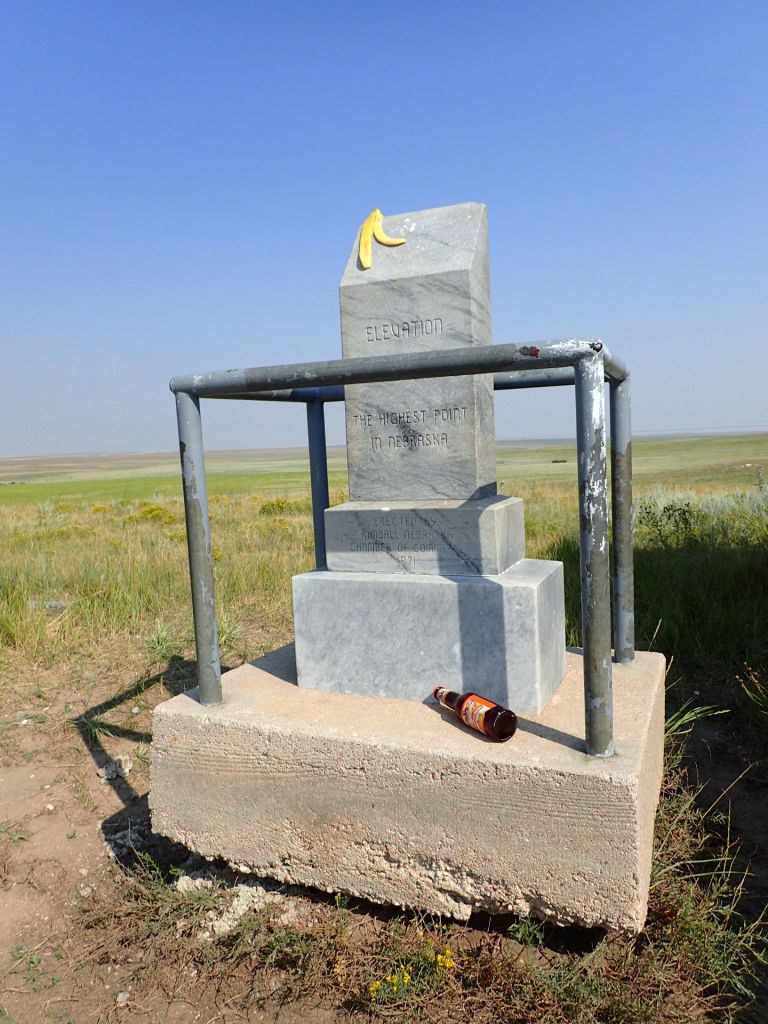 Comments
comments