On Saturday August 22nd, 2015 I stood atop Harney Peak with my good friend and climbing partner Rick Overholt who flew up to Climb Harney Peak for the second time. Harney Peak was the second of the 4 state highpoints completed during our 2015 North Central Trip and it was #31 out of the 50 states for me.
It's a dramatic mountain, and I understand why Rick went back again. The climb was easy but interesting for both of us and we found ourselves involved in rescuing lost hikers in the end.
You will find the entire Trip Report here.
Highpoint Statistics:
Summit Date:Monday August 24th, 2015
State: South Dakota
Elevation: 7,242
US Rank: 15
Distance: 7 Miles
Round Trip Time: 6.5 Hours
Highpoint Links:
Photo Gallery
Posts
Trip Report
You will find, status, photo galleries and trip reports for all of my adventures on the Highpoints Page.
Below are some of my favorite photos from the climb, and you can find the entire Photo Gallery here.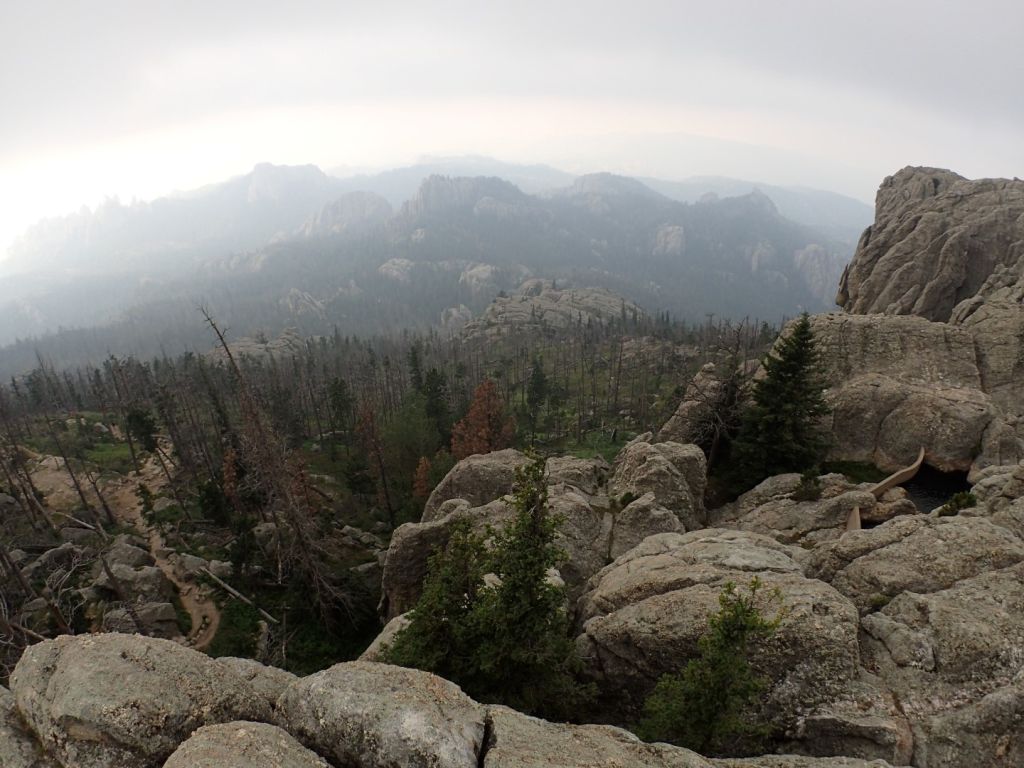 Comments
comments