Spruce Knob Trip Report
On Tuesday, September 22nd of 2015 my faithful Shetland Sheepdog Samson and I stood atop the Tower at the summit of Spruce Knob the highest point in West Virginia.
This was highpoint #1 of 6 completed during our  2015 East Central Trip taken in "BigByrd" our 41′ motor coach, and it was #34 out of the 50 states for me.
Highpoint Statistics:
Summit Date: Tuesday September 22nd of 2015
State: West Virginia
Elevation:4,863′
US Rank by Height:24th
Round Trip Hiking Distance: 1/3rd Mile
Round Trip Hiking Time: 15 Minutes
Highpoint Links:
Photo Gallery
Posts
Trip Report
Warning! Steep Grades Ahead
Spruce Knob is a drive up, and the day we went it was quite Foggy. Susan was driving the coach initially and she did a great job managing the ups and downs of the winding mountain roads. She finally lost her nerve  when the fog thickened and the grade steepened, so I took over.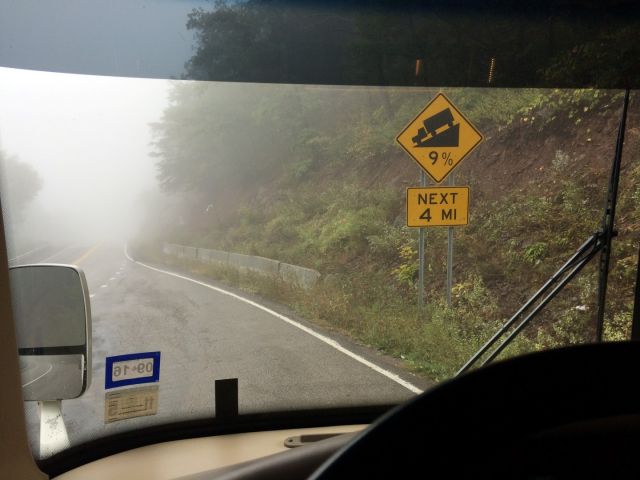 Road Blocked
While we were having lunch at the Gateway Family Restaurant we learned that a tour bus had run off the road higher on the mountain and the way was blocked. As we were studying maps to find an alternate route, which was difficult without internet coverage a Semi Truck fitted as a wrecker arrived at the restaurant and after speaking with him learned I that the way had been cleared by him at considerable cost to the bus driver.
Not wanting to fatten the wrecker drivers wallet any further, we left the coach at the at the Gateway Family Restaurant and continued in the Jeep.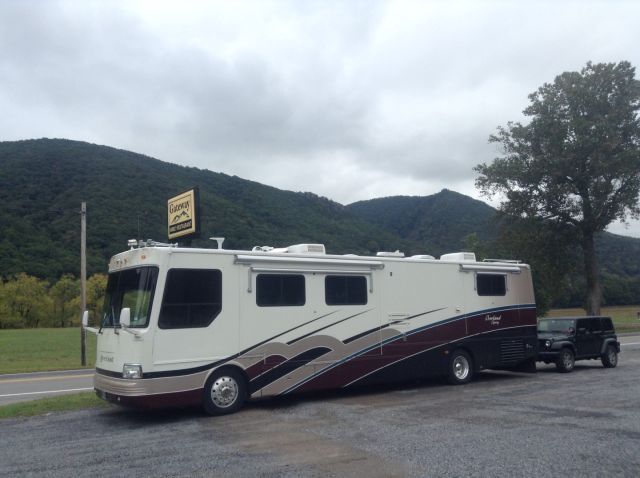 The rest of the drive up in the jeep was just as foggy, but we took our time and got to the trailhead without indecent.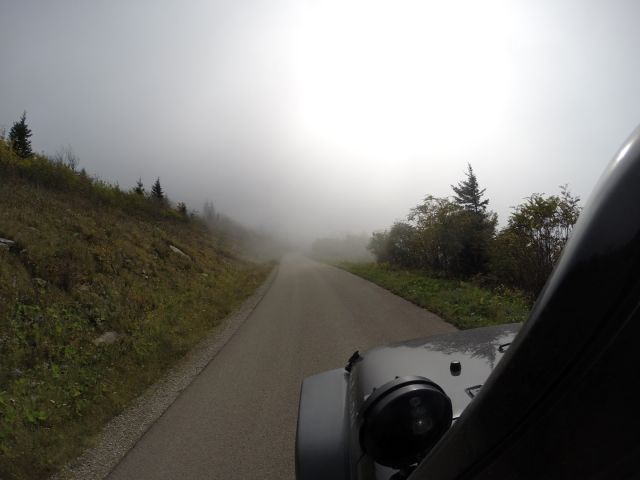 A Foggy Summit
It was a short hike to the top. But as I feared, it was foggy at the summit as well, with very limited visibility. So I took what photos I could and prepared to descend. I was glad to complete the highpoint, but a bit disappointed as the area is reputed to have spectacular views of the surrounding valleys.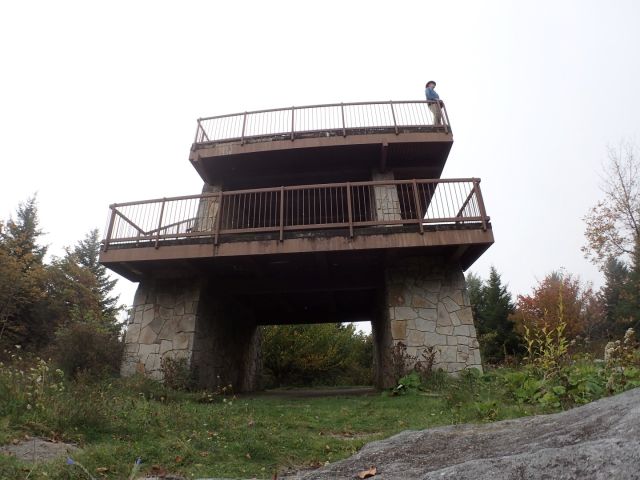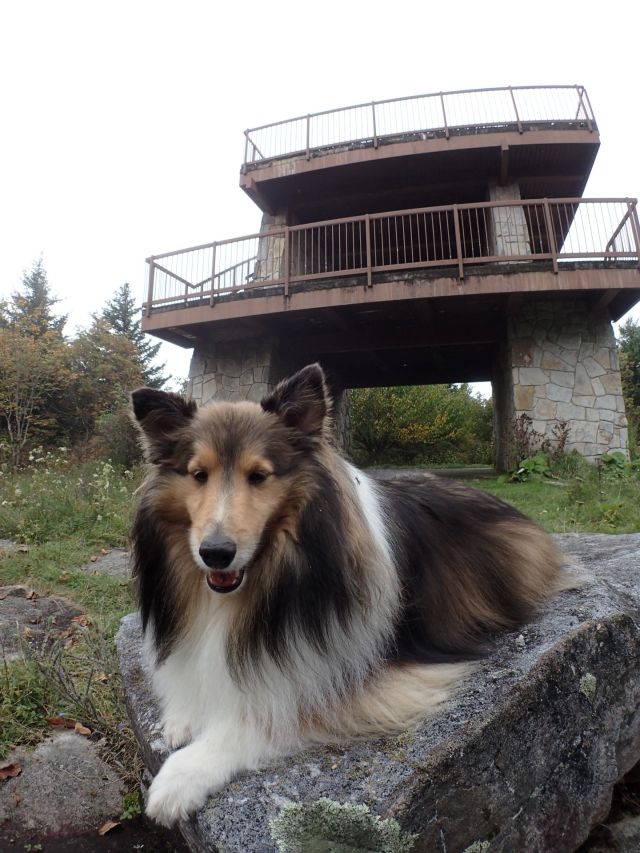 Meet Blaine
As we were preparing to descend I noticed a hiker striding purposefully up the trail. I'm always curious why people are on mountaintops, and have met a lot of interesting people there, so I make it a point to get to know fellow hikers conditions permitting. For example, if I was fighting my way through a blizzard, or dangling off the side of a mountain at the end of a rope, I might just smile and wave to fellow climber.
Having firm footing and seeing no blizzards on the horizon, I introduced myself to this newcomer and we talked for a while. His name was  Blaine Yates and I learned that he was the CEO of Xlear the leading manufacturer of xylitol-based products in North America although he stepped down last year to pursue other interests. He is an accomplished photographer and has the same highpointing goal as I. He also has a vision to share his highpoint experiences with others through a coffee table book featuring his best photography, which I think is a great idea. You can learn more about Blaine Yates here on his FiftyHighPoints blog.
Blaine was of the opinion that the fog would clear and so we talked for a while and  before long the sun came out revealing a colorful panorama, made even more dramatic by the clouds hovering in the valleys.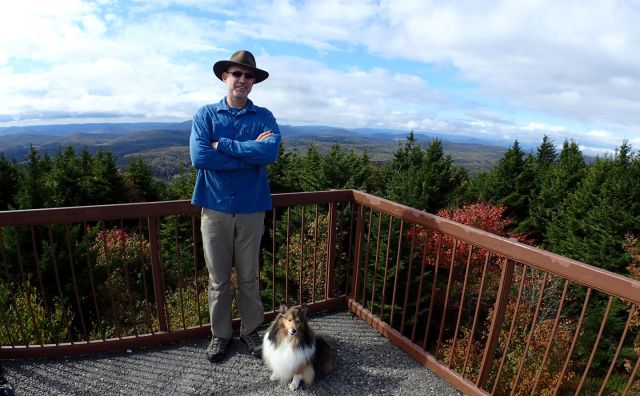 So thanks to the good fortune of meeting Blaine, we stuck around long enough for the foggy morning to transform into a beautiful and scenic panorama.