White Butte Trip Report
White Butte was #1 of the 4 state highpoints completed during our 2015 North Central Trip and was the northern most highpoint of that trip. It was #30 out of the 50 states for me.
Highpoint Statistics:
Summit Date:Monday August 17th, 2015
State: North Dakota
Elevation: 3,507′
Distance: 1.5 Miles
Highpoint Links:
Photo Gallery
Posts
Trip Report
This highpoint has a couple of interesting characteristics. One is that it is privately owned and is surrounded by private farm land. The other is the heavy population of rattle snakes. Given the snakes, I opted not to bring my Sheltie Samson. Dogs have a knack for finding snakes, and Susan would have been very cross with me if I killed our dog.
Trailhead Trouble
My goal was to be at the summit at the 6:00 AM sunrise, so allowing an hour for the drive and another hour to make the short climb, I set out at 4:00 AM from the Butte View RV park. I had a bit of trouble locating the trailhead, as Google took me through an active hay field. It didn't take me long to figure out this wasn't right.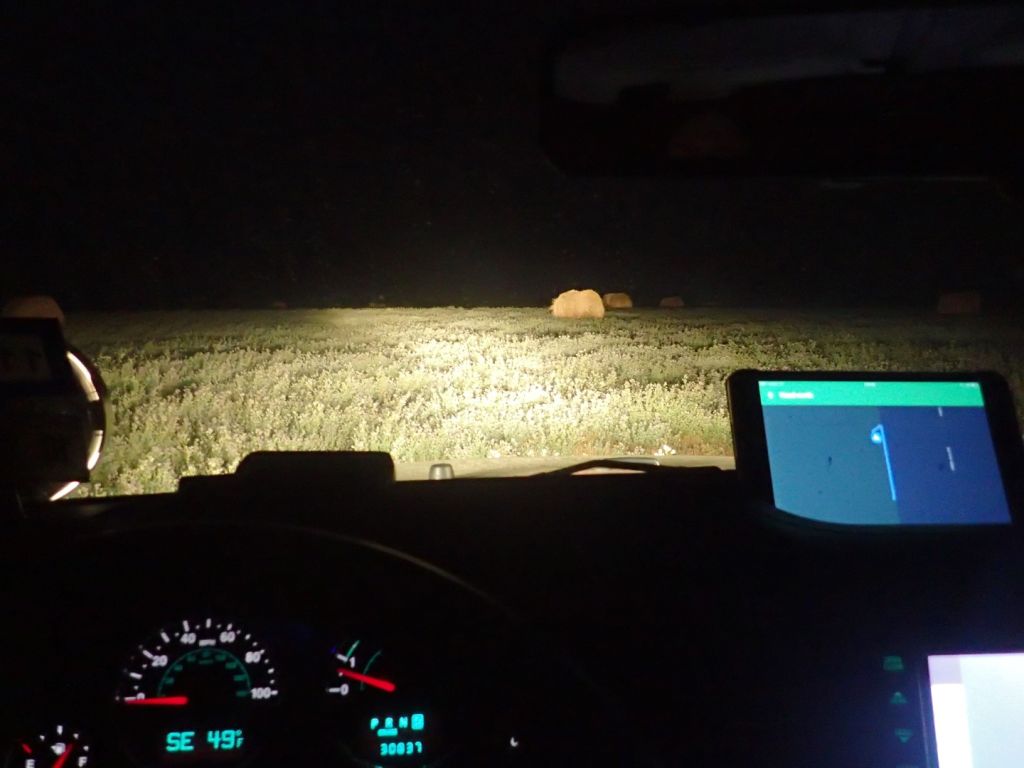 After a bit of back tracking, I found the access road, which is a tractor road that is not in the best of shape. Driving it,  made me glad for the Jeep. On the way out, I noticed a sign that said "Road Close" (not a typo) in faint letters, but no road is ever closed to a jeep.
Sunrise Summit
I made the summit in plenty of time, and enjoyed a Cuban cigar while I watched the sunrise and listened to what sounded like a large number of coyotes singing their song in the valley. There was a rainstorm in the distance which made for a dramatic sunrise with a lot of interesting cloud formations.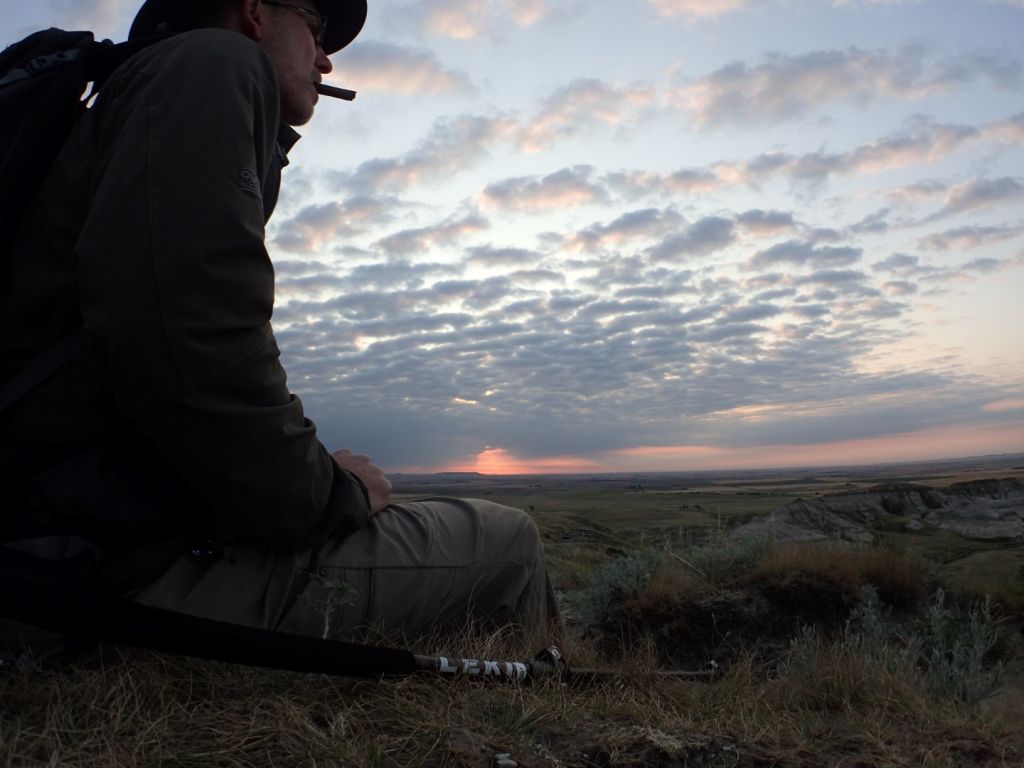 This summit was a much more enjoyable experience than I expected, and the view was quite good for such a low elevation. The Butte was surrounded by farmland, making for some classic american scenery.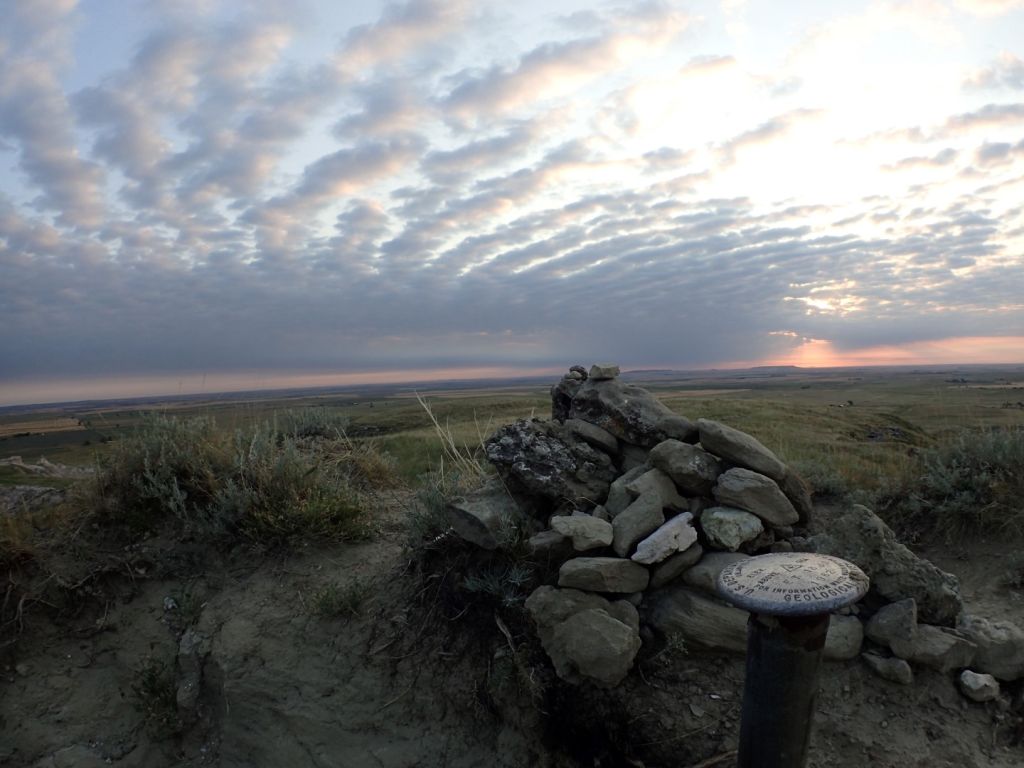 So after a nice smoke and sunrise, I made my way back down to the waiting jeep and headed back to the RV park where I found my wife and dog still sleeping.