Mount Sunflower Trip Report
On Friday August 28th, I completed Mount Sunflower which was the last of the 4 state highpoints completed during our 2015 North Central Trip and it was #33 out of the 50 states for me.
Highpoint Statistics:
Summit Date: Friday August 28th, 2015
State: Kansas
Elevation:4,039
US Rank: 28
Hiking Distance: NA
Round Trip Hiking Time: NA
Highpoint Links:
Photo Gallery
Posts
Trip Report
Mount Sunflower is located in the Great Plains and is nestled among the mega farms located there.
Susan and I studied Google Earth and saw that the tiny farm roads were not suitable for the coach, so Susan stayed with BigByrd at a rest stop on I-70 and I detached the jeep and made the trip alone.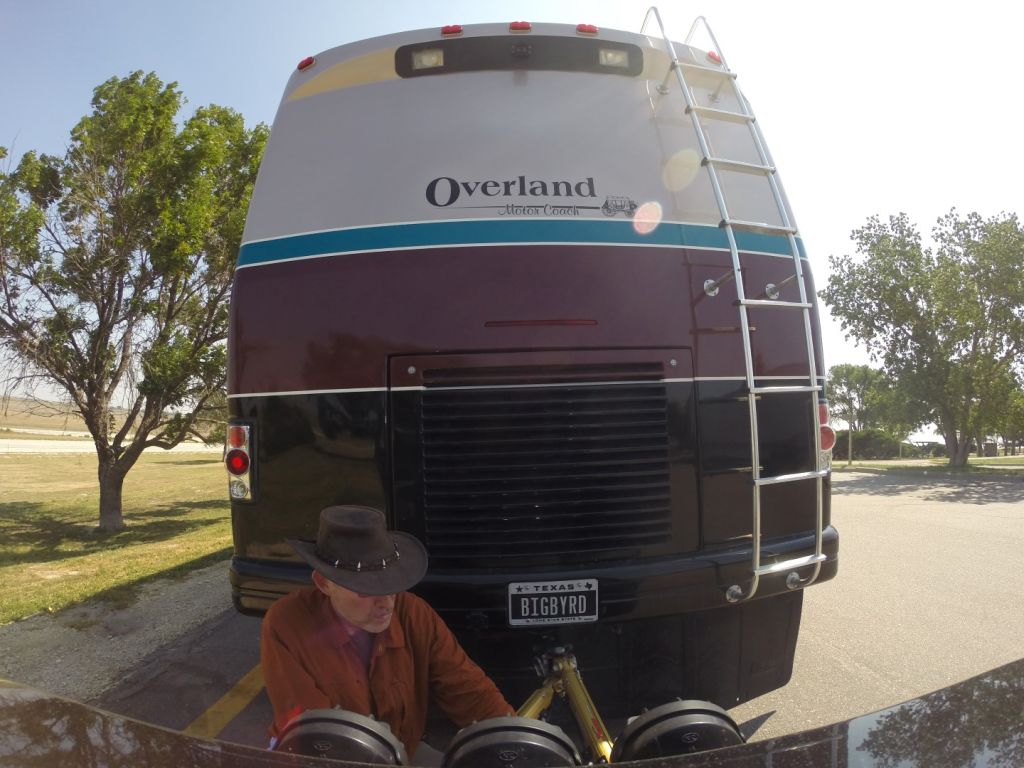 Old McDonald Had a Really Big Farm
I drove the 32 miles south through massive farms, growing a variety of carefully cultivated crops.  The farm roads were  narrow and dusty but I really enjoyed driving through these vast entrepreneurial enterprises. I've never witnessed such massive scale in any sort of business, and it made me proud to see it in America.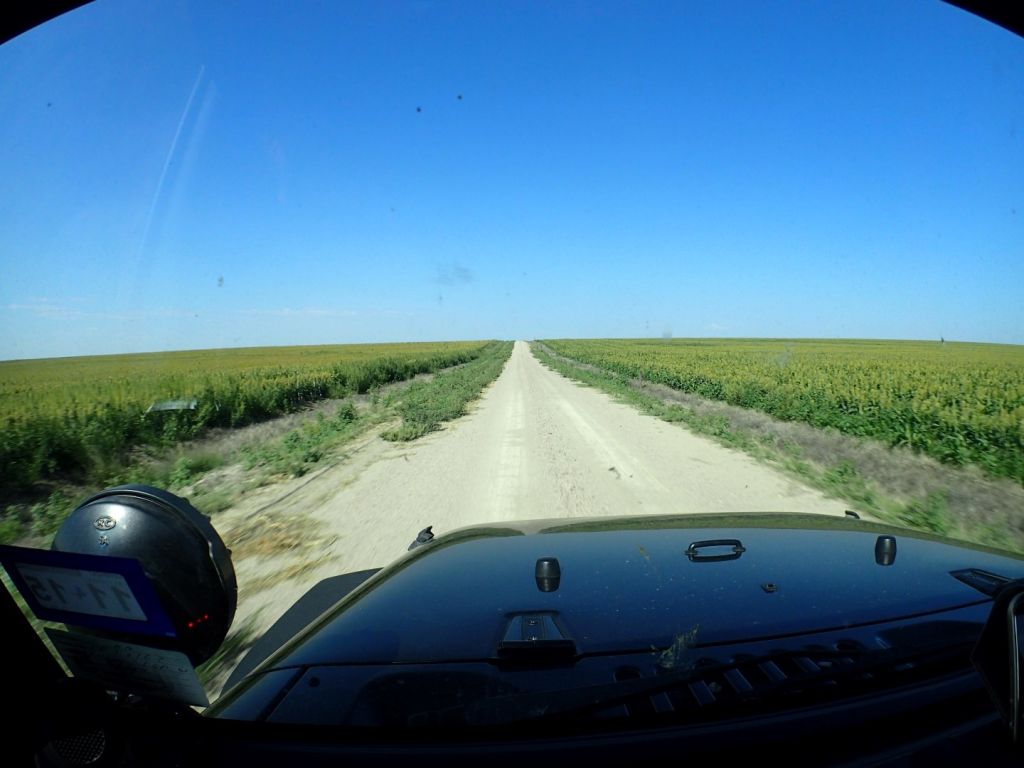 This state highpoint is on privately owned farm land, but the Jones/Harold families make it available to the public and do a nice job keeping the access road and highpoint area maintained. There is a very battered but quaint sign at the entrance.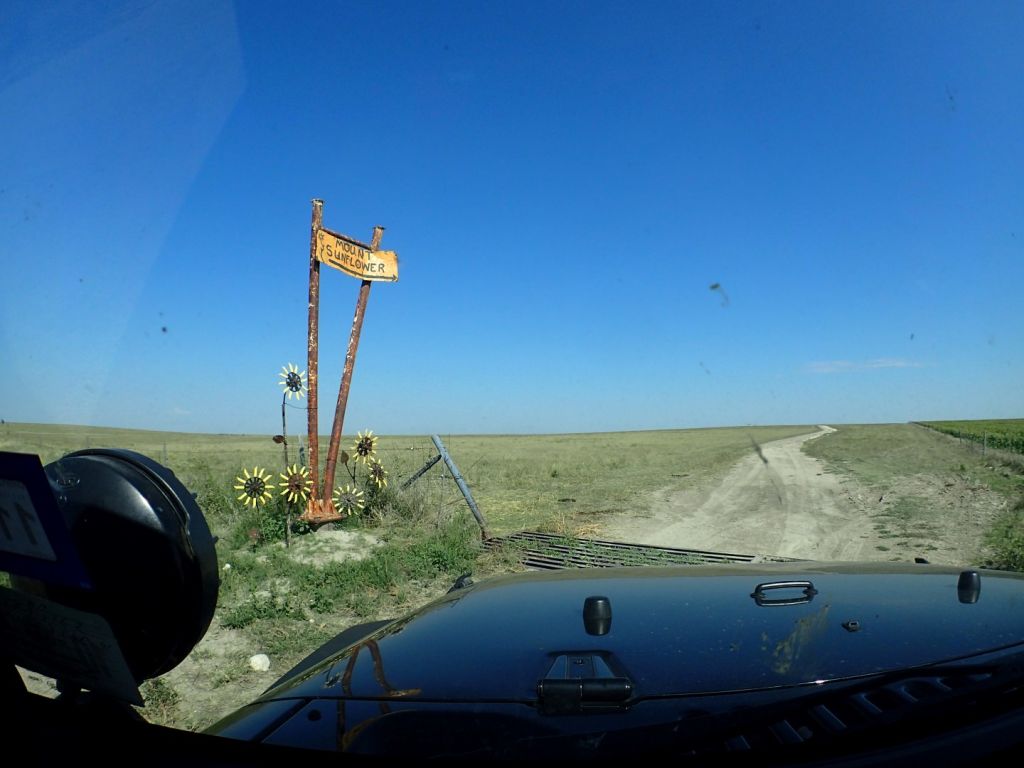 The Top of Kansas
Kansas is a flat state, and the highpoint is in keeping with that character. But this is a hill, and as it is surrounded by cultivated farmland without tree or hill, you can see for miles in every direction. The cultivated crops in various colors and textures were quite striking.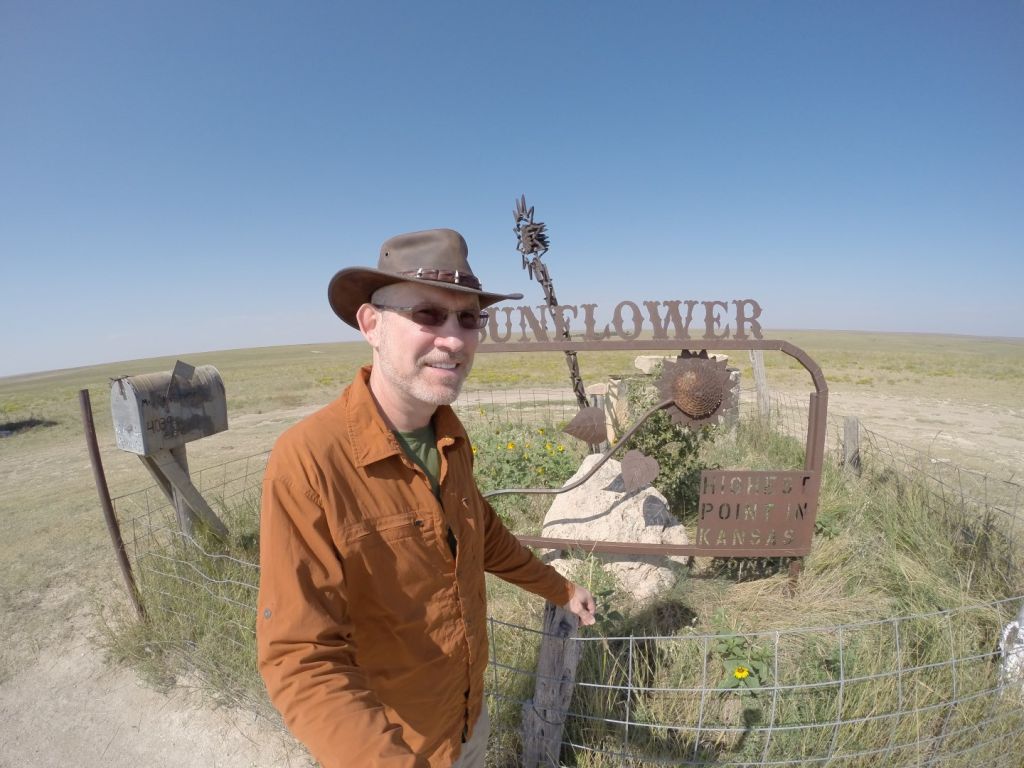 Summit Library
The most unusual element, is the inclusion of a library within steps of the highpoint. It's an initiative that has placed more than 25,000 free libraries in various places. It's a cool project project and a fascinating story which you can read about at littlefreelibrary.org.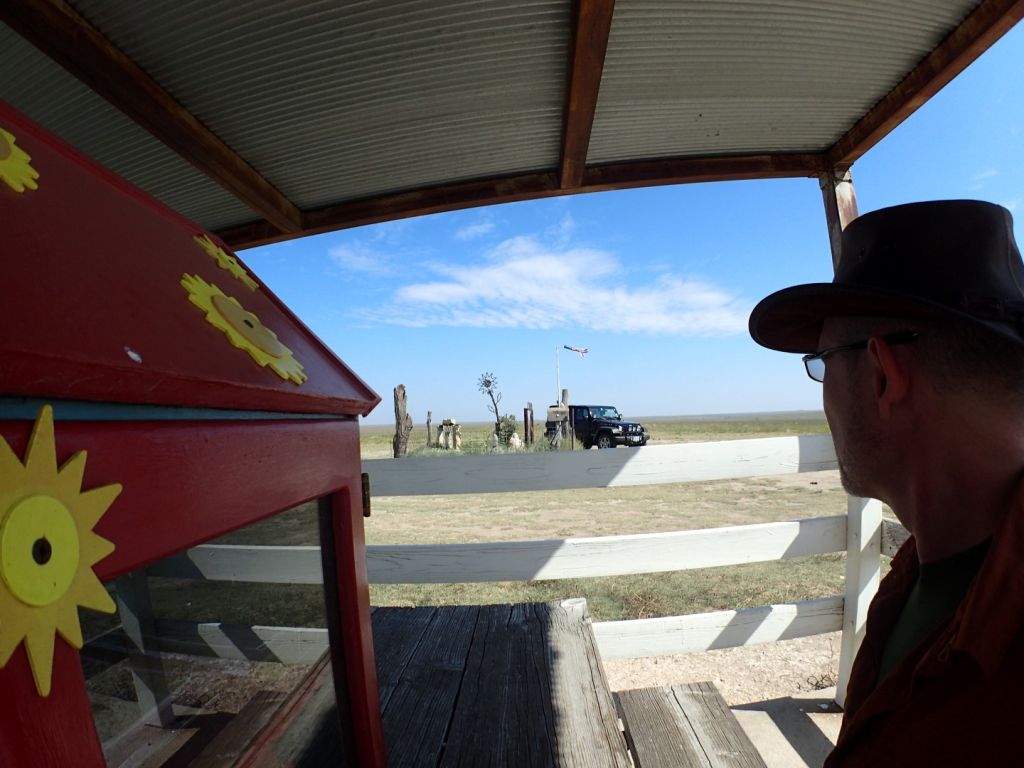 So I did what anybody else would have done and checked out a book.