Borah Peak Trip Report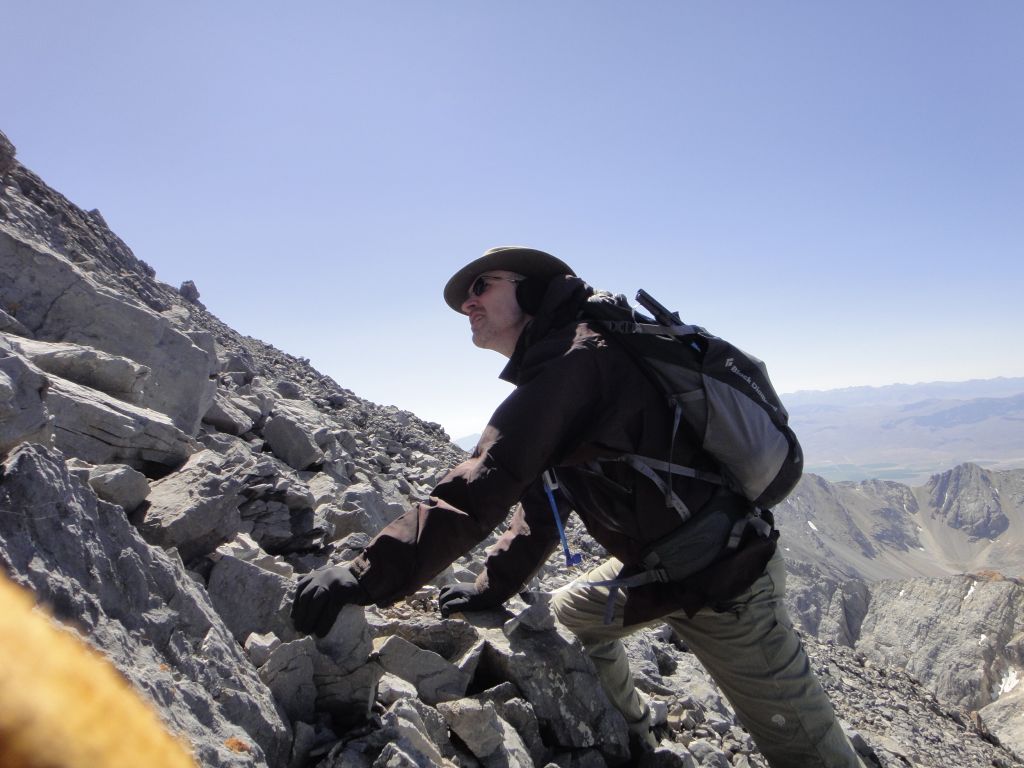 This was my first highpoint and will always hold a special place in my climbers heart.
In 2010 my good freind and EO Forum mate Rick Overholt asked me if I would be interested in climbing a mountain with him. I knew about his quest to visit all of the state highpoints and thought it was cool, but never considered doing it myself. I asked him what it would be like, and he said it was a lot of hiking with a couple of places you could fall and die. This appeals to my adventurous nature and I immediately said yes.
I trained what I thought was an appropriate amount but it was hard for me, and I struggled with it. Nevertheless when I got to the top and looked out over the valley I felt an immense sense of accomplishment and pride and I was hooked. So on that mountaintop I resolved to walk, climb or crawl to every state highpoint in America.
So this was a day hike, and we camped at the base of the mountain the night before which was probably a good idea as I'm sure it helped my acclimatization.
We started early, and I quickly realized it was going to be a long hard slog for me. But I eventually got there, and once I made the top I felt giddy on the way down and was jumping from boulder to boulder like the young man I was not and before long my knees gave out. And I mean gave out. I could no longer bend them and was forced to down climb straight legged which really slowed us down.
We eventually made it back, but what should have been a simple 7-8 hour trip to over 12 hours and when we finally walked back into camp we were exhausted.
Update 8-23-17
This update is post goal completion, but it all started with Borah Peak the tallest mountain in Idaho and my very first state High Point with my closest friend Rick Overholt who invited me to climb with him. I had never climbed anything significant before and while I was in reasonably good shape, climbing mountains is hard. This 12,662 feet hill was a real struggle for me and I almost didn't make it to the top. However, when I did finally stand atop that mountain having crawled up the last steeply sloping ridge, I felt an overwhelming sense of accomplishment and decided there and then to stand atop the tallest mountain in every state in America and so born was my 50 by 50 goal. I had no idea just how ridiculously demanding this journey would be, and might not have set the goal had I known. But despite the adversities, I completed the 50 by 50 goal as planned on my 50th birthday this past October in 2016 when I stood atop Guadelupe Peak the tallest mountain in Texas with a 50 year old bottle or Port and my closest friend Rick Overholt.
Thank you Rick Overholt for this very special gift. 50 by 50 was the hardest thing I've ever done, and I am forever changed because of you and I love you for it.